All Mountain Mamas Family Ski Trip Tips
Let's face it, the initial thought of planning your family's first ever (or even second or third) ski trip can be slightly overwhelming. For those unfamiliar to with the sport or snowy destinations in general, the thought of snowy winter adventures on strange equipment is downright alien. Fortunately, with access to great resources on the internet paired with magazines like this beauty, it doesn't need to be a monumental task. Ski Vermont has smartly employed top family ski and travel bloggers to create an amazing resource – All Mountain Mamas, Vermont's Family Ski and Ride Guide. Both online and in-print, the Mamas are here to help you plan your perfect family winter getaway.

The All Mountain Mamas are experts in family travel planning and have reviewed Vermont resorts and their amenities, highlighting programs, accommodations, dining options and activities that are great for families. They also provide great advice on how to plan and prepare for a winter ski trip with tips on choosing lodging and lessons, what to pack, and how to beat the cold. Here the Mamas came together to provide a simple step-by-step process for planning your Vermont ski or snowboard vacation.
Step 1: Picking a Destination
Obviously, we're experts on visiting Vermont, but why should you choose Vermont as your family's ski and ride destination?
First off, did you know that Vermont is the #1 ski and snowboard destination in the East? Vermont boasts some of the highest and snowiest peaks in New England and is one of the most welcoming destinations in the United States. Resorts cater to families with topnotch children's learning programs, day care for your littlest ones, and fun and engaging off- slope activities like indoor pools, kids adventure zones, movie nights and more. Vermont also boasts an incredible amount of options for diversely interested families – whether you're looking for a local experience that is intimate and budget friendly, or you're aiming for large and luxurious with a ton of amenities and great dining options, Vermont can deliver. Plus, Vermont is within driving distance of some of the largest metro areas in North America like Boston, New York City, Philadelphia, Montreal and Toronto.
Which resort in Vermont is the best fit for your family?
There are a lot of factors to consider when choosing a destination in Vermont. You'll likely choose a resort based on your home base and whether you are driving, flying or taking the train. With a huge population within driving distance of Vermont, we find most families pack up the car to make the trip here. If traveling from the New York City metro area or south of Vermont, you might aim to visit the southern region of Vermont, making your car ride a bit shorter. Resorts like Mount Snow, Stratton, Bromley and Magic are all within 4 hours driving distance from NYC. Coming from the Boston area or north of NYC? Check out central Vermont, which has some of the largest resorts in Vermont including Killington and Okemo. Sugarbush is just a bit north of Killington, and Burke Mountain, while one of the most northern resorts, is a quick and easy drive from the Boston metro area on Interstate 93. Flying into Burlington, or located north of the border? Northern Vermont boasts destinations like Jay Peak Resort, Smugglers' Notch and Stowe Mountain Resort.
A few other things to consider when choosing a destination is budget, must-have creature comforts and your family's general interests. Some folks are drawn to smaller resorts so as not to overwhelm their families with sky high peaks and denser populations. Favorites for the local down home feel might be Bolton Valley near Burlington, Middlebury College Snow Bowl, Pico Mountain (Killington's little sister), or Suicide Six and Quechee Ski Hill, both near Woodstock. On the flip side, adventure seeking families looking for a challenge may choose a destination like Mad River Glen, steeped in ski history with its single chair and boasting gnarly old school terrain. And finally, for those looking to avoid the downhill thrills and get a family work out with cross country skiing, there are nearly 30 Nordic centers to choose from in Vermont, many with robust lodging options and other great family amenities.
Need help finding the best resort for your family?  Hit up the world wide web and visit skivermont.com/resort-finder. The resort finder allows you to find destinations in Vermont that are closest to you, and find options that best match your lodging, lesson and dining needs.

Step 2: Plan Your Trip: Lodging, Lesson and Rentals
Congratulations!
You've officially moved past the most difficult step of choosing from among Vermont's 20 alpine and 30 Nordic destinations and can really jump into the fun part of planning your visit. Our suggestion? Call the resort you plan to visit directly and talk to one of their super-informative and friendly customer service folks and let them know exactly what you are looking for in your vacation. They'll know all the right questions to ask and can tell you about great lodging packages that include rentals and lessons, and other promotions that can save you money. They'll also be able to provide information on certified daycare and lessons available for your littlest ones. Prefer booking online? Head to your resort's website (like you haven't been there already) and check out lodging options. There you'll find information on the same packages the customer service rep would suggest.
Pro Tip: Book lessons. 
We cannot encourage this enough. No one should try to learn from or teach friends and family members unless they are professionally trained. Everyone benefits from a lesson from a professional instructor, especially kids. The instructors know exactly how to get both kids and adults comfortable on strange equipment and sliding on snow. They also schedule breaks for hot chocolate and snacks at just the right time and understand how kids can learn to not only access skiing and snowboarding, but truly enjoy it.
Embarrassed to take a lesson as an adult? Don't be! We're never too old to learn new tricks, but it's far easier if you have someone that knows what they are doing helping you out. (Check out the Ski Vermont Take 3 program to jump start your learning experience.) And if you're already a skier or snowboarder, don't be afraid to take your skills to the next level with a great private lesson or clinic. Maybe this is the year you finally conquer those bumps!
Step 3: Packing
Never been to a cold weather destination? Afraid you'll forget something important? Fear not, we put together the family ski trip checklist to make sure you're covered – literally – from head to toe. To stay warm, we suggest layering the whole family in breathable, non-cotton layers topped with waterproof shells. The elements paired with sweat are no match for the proper clothing, but cotton is a big no-no as it retains moisture close to the skin which can go from just uncomfortable to downright dangerous. Here's our go-to list, with some of our favorite brand suggestions:
Long underwear tops and bottoms – Remember, wicking fabric is your friend! Go for multiple layers over thick items, so you can warm up or cool down as needed. We love items from Dale of Norway!
Socks – Go wool all the way and try Vermont's own Darn Tough Socks for great comfort and patterns.
Outerwear –Waterproof and windproof snow pants or bibs are a must, best matched with a technical jacket. Try light layers for temperature control, or insulated outerwear if you get cold easily. Our friends at Burton and Rossignol have great options for the whole family!
Gloves or Mittens – A must for outdoor winter recreation. Mittens tend to be warmer and have extra space for a hand warmer if needed.
Goggles – Protect those eyes from the cold with proper eyewear for the slopes. Try goggles from anon if you want get protection paired with a cool factor.
Helmet – Protecting your head is a no-brainer, but helmets also keep your head warmer than a hat. You can sometimes rent these at resorts, so check in when reserving rentals.
Ski and Snowboard Equipment – Skis, snowboards, poles, boots. Available to rent at resorts, but if you have your own, make sure you don't miss anything!
Other goodies – Hand & foot warmers, hats and neck gaiters (try Skida brand for fun prints), sunscreen, and lip balm.
Boot bag or backpack – Keep everything organized with boot bags or backpacks for each member of the family and remember to write their names on everything.
Don't have something on the checklist or you forgot it when packing? Fear not. Just check in at the resort gift shop and they should have exactly what you need, or they'll point you in the right direction.
Step 4: Getting There
There are many ways to get to a resort in Vermont, but the final leg is always almost by car. If you're flying or taking the train, be sure to make arrangements for pick up with the resorts or another car service. If you prefer more flexibility, arrange to pick up a rental that has four-wheel drive or snow tires for safe travel.
Be Prepared
If you are driving to Vermont, let's talk about preparing for the drive. The Mamas have driven just about every road that leads to a Vermont ski area and know a family ski trip is worth the time in the car, but taking precautions and planning for car time will make the whole trip smoother and more enjoyable for everyone. From November through March, prepare for a range of winter weather. The Interstate highways in Vermont should be clear and easy to drive, but once you get off of them you should be prepared to drive on narrow, rural roads. All-weather tires don't always work well on these roads, so if you don't have snow tires you also may want to consider renting a vehicle that does or one that has four-wheel drive. No matter what kind of vehicle you drive, it's also a good idea to be prepared for tricky winter situations. Be sure to stow winter boots and gloves, a set of flares, extra wiper fluid, jumper cables, some rock salt, blankets, and a cell phone charger in your car to make sure you're ready for whatever happens.
Plan your route ahead
You'll also want to think about the route you use to get to Vermont. Some ski areas become less accessible in the winter months than they are in the summer, and you'll need to add extra travel time into your calculations. The road between Stowe and Smugglers' Notch closes in the winter, requiring a different route to Smuggs if you're coming from the south. If you're planning to ski at Sugarbush or Mad River Glen and are coming from the west, you probably don't want to drive directly over the mountains where the ski areas are located but will want to take the more gentle route through Rutland. A call ahead to the ski resort you are visiting is always a good idea; staff there should be able to give you information about road conditions, the weather forecast, and what route is best for you.
Have some fun along the way
Add some fun stops to your trip and try to visit a variety of small towns along the way. Vermont villages are an experience of their own and you can find great art, shopping, and food options along the way. Another good idea is to take advantage of rest areas along the highway. Stop for regular bathroom breaks because once you get off the main roads and into the mountains, you may find that places to stop are few and far between. Vermont has staffed welcome centers on all the major highways when you enter the state, and these are great places to use the restroom, get a cup of coffee, and pick up brochures about local attractions.
Worth the extra elbow grease
If you've followed our tips on planning your trip, you should be ready and set to have an amazing journey to Vermont this winter. And trust us, the effort is worth it. Shared adventures on the mountains of Vermont with your family will live in your memories forever, along with cozy moments by the fire and family meals in quaint Vermont villages. Our families are lucky enough to experience these adventures every season and cannot wait to share the experience with new families near and far. If you're interested in more stories from our adventures and additional tips on how to make the most of a family ski trip, head over to allmountainmamas.com and you'll likely find a great story about the ski area you plan to visit this winter.
More tips and top take-aways
Plan early and research multiple resorts.
Save money by traveling midweek, non-holidays, if possible.
Travel to resorts within driving distance to save time and money.
Choose lodging catered best to your group, budget and means of travel.
Stay slope-side for convenience and prepare meals in the kitchen to save money.
Enroll everyone in professional lessons, especially beginners.
Wear layers for a comfortable experience on the mountain.
Eat for energy, hydrate and indulge in local treats.
Treat the family (or yourself!) to something special.
Have fun playing in a winter wonderland!
Happy trails! – The All Mountain Mamas
Please note, this article was originally published in the Ski Vermont 2017 Magazine. View or request the magazine at skivermont.com.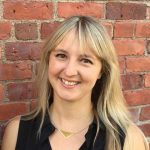 Sarah Wojcik is the founder of All Mountains Mamas. Becoming a mother in 2017, she grasped the opportunity to share her passion of skiing and snowboarding with families across North America. Formerly the Director or Marketing and Communications for Ski Vermont, she writes with great knowledge of the ski industry in Vermont and beyond, and from the point of view of a mother working to get back out on the slopes with a pre-schooler and baby in tow. She currently works for Ski Area Management magazine as an Associate Editor and wearer of many hats.