What's the best age to teach my kids to ski or snowboard? This is easily the most common question parents ask us. The answer isn't so easy, though. There are so many variables. A lot depends on you as a parent, your kids' natural propensity for sliding on snow, where you live, how often you ski, etc., etc. There is no one-size fits all answer. However, there are some general things you can expect from kids two to five.
Join us as we extrapolate on the highlights, challenges, and general expectations one should have when teaching young kids to ski.
Please note: We understand children's abilities can range drastically, so this guide is not foolproof. You know your child and their abilities better than anyone else and are the best judge of what is safe and good for them.
The Two-Year-Old (And Under)
Now we've all seen that ridiculously cute video of a 2-year-old ripping it in the trees and powder. While we might aspire to raise kids of the same ski caliber, it's not the most realistic expectation in the world.
What to expect: Does carrying a limp noodle down the bunny slope while bending over awkwardly sound like fun to you? Most two-year-olds on the mountain are just learning how to stand and scootch around on the snow. Maybe you're holding them up with a harness or hula hoop, or just your bare hands are you getting them used to sliding on snow with the help of gravity? As they get their bearings and spend a little more time on the hill, they might pick up some wedging skills and a taste for the thrill of downhill. That said, there is a lot of picking up and carrying at this age and time on the slopes in brief.  Bonus, though, if you start when they are in diapers, you don't need to worry about accidents on the way up the magic carpet.
Who are you? You have a season pass, live within an hour of your home resort (or have a vacation home there), ski over 30 days a season, and simply cannot wait to immerse your new family member in ski culture. In fact, you've probably been bringing them to the mountain since they were born.
Tools that help: A harness with a handle. A hula hoop. A snowboard with a pull string like Burton's riglet. A snuggly one-piece and warm helmet and mittens. A hardcore love for ski culture. Patience. Treats. Always treats. 
The Three-Year-Old
What to expect: Stability improves with age, and at three, your kiddo will feel a little more comfortable balancing on skis or a snowboard. If you choose to start now, you may still encounter some of the two-year-old habits at first, but they should be faster to taking instruction and staying upright. You can probably start letting them navigate down the slope, using guides (straps attached to skis or a harness) for more control. An edgie-wedgie can be used to help them develop a strong edge for speed control. Most resorts start also offering lessons at this age, which indicates it's a good age to start considering your approach. One of the biggest hurdles of this age could simply be bathroom breaks. Layers of clothes, plus cold temps and newly trained kiddos, can lead to accidents quickly. Don't forget the all-important pee checks before bundling up.
Who are you? An avid mountain goer, ready for the little one to learn the ropes. If you aren't a regular with a season pass, you're comfortable shelling out some cash to kick off this family winter tradition, but also understand you should set low expectations. You also either feel comfortable teaching your child yourself or have the means to start lessons, whether private family lessons or group lessons. If you're enrolling in group lessons, you know your child is comfortable with new friends, unfamiliar experiences, and taking instruction from someone else.
Tools that help: Private lessons. Harness (still with a handle), adding straps. Edgie-wedgie. Cozy layers and easy-access snow pants for bathroom breaks. Patience, of course. Treats for trails – M&M's on the trail for them to ski and pick up.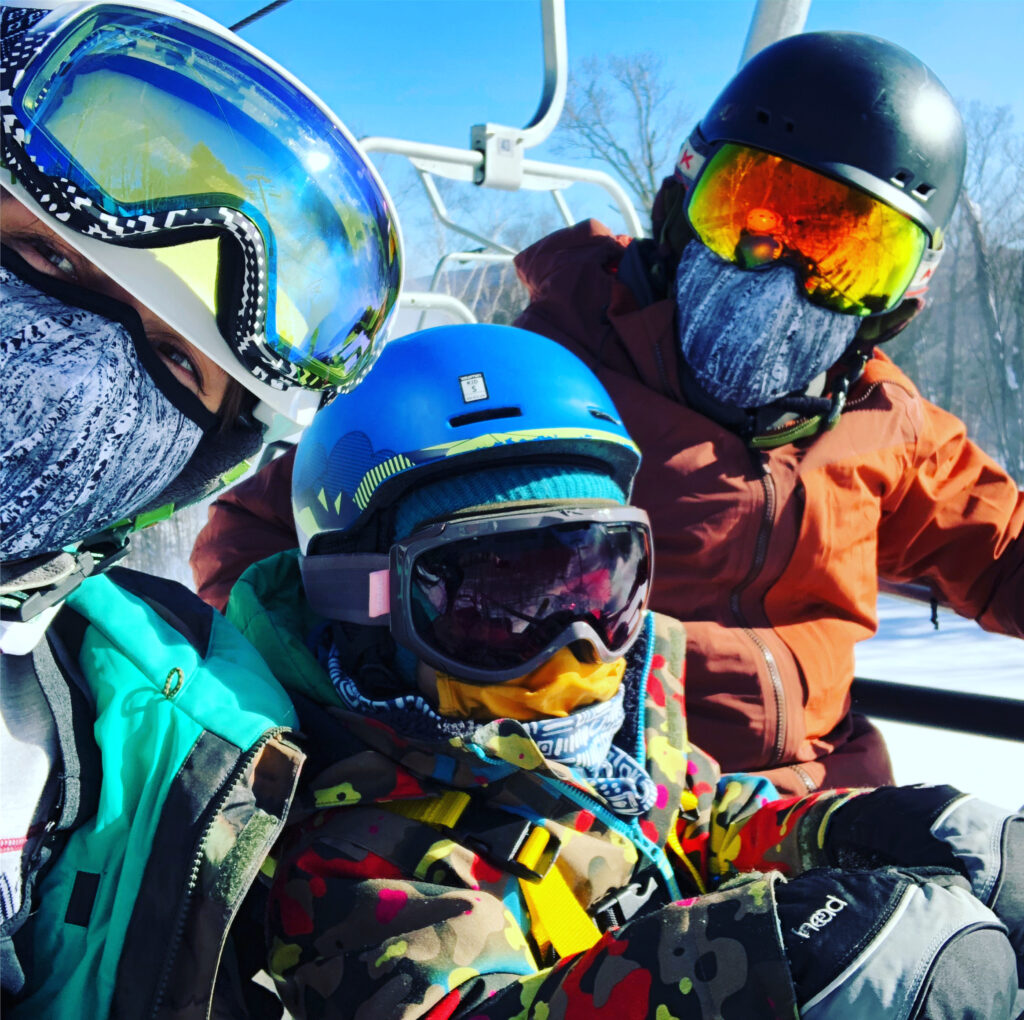 The Four or Five-Year-Old
What to expect: Four or five is the sweet spot for getting kids on snow. While starting them earlier will certainly speed up their cold weather comfort levels, this age range is a great time to get started. By four or five, most kids have pretty good control of their bodies, can take instruction, and have more tolerance for discomfort. You can expect them to get comfortable on skis or snowboard faster and pick up instructions from parents or instructors better. They'll be able to move from the magic carpet to the beginner lift faster and vocalize their needs with real words instead of tears or tantrums. All in all, the time and money spent getting them on snow will result in solid learning experiences and fun family memories.
Who are you? You've hesitated to invest the time and money in starting your kiddos at a younger age, as you've had other priorities have taken the front seat. Not uncommon! But the kids are ready to delve into mountain life with you, and you're ready to devote family resources and weekends or vacation time to making it happen.
Tools that help: Seasonal rentals. Lessons. Fun yet practical cold weather gear. Snacks are still, and always, king.
Takeaways
If you're considering when to start your child, here are a few takeaways:
Earlier isn't always better unless you have expectations to match the age.
If you're working out a cost/benefit analysis, check out youth ticket costs for Vermont resorts, as most places offer free or discounted tickets for kids five and under. You can find kids' deals for Vermont resorts here.
Lessons are your friend; we've tried them at almost every mountain in Vermont. Check out our ski and snowboard lesson reviews.
Invest in proper gear, and hand warmers. A cold kiddo is a sad kiddo, so check out these tips for keeping kids warm.
Snacks and treats are key. Don't hit the hill with young kids without a pocket full of M&M's or fruit gummies for motivation, distraction, or just a rewarding treat.
At the end of the day, it doesn't matter when your kids start learning to ski or snowboard. People can learn at any age. It's more important to do what works best for your family and on your own terms. The operation is only as smooth as the facilitator, so check in with yourself to find the right time. No matter when you start, you're bound to make family memories and start lifelong traditions that will influence your child's connection with winter and the mountain forever. So give yourself a pat on the back for even thinking about packing a small child into winter gear and asking them to slide on snow. And have yourself a snack. They're not just for the kids.
Have any tips yourself? Share them in the comments for future readers and be entered to win four lift tickets to your Vermont resort of choice for this season. Contest rules can be found here. Five winners will be chosen Monday, January 16.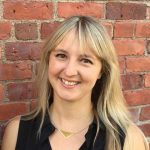 Sarah Wojcik is the founder of All Mountains Mamas. Becoming a mother in 2017, she grasped the opportunity to share her passion of skiing and snowboarding with families across North America. Formerly the Director or Marketing and Communications for Ski Vermont, she writes with great knowledge of the ski industry in Vermont and beyond, and from the point of view of a mother working to get back out on the slopes with a pre-schooler and baby in tow. She currently works for Ski Area Management magazine as an Associate Editor and wearer of many hats.