You know that special place that you go to when you just need to relax and take a deep breath? Maybe it's a room in your house, or a vacation spot, or a family home. It gives you a feeling of calm and acceptance and all your stresses falls away. Jackson Gore at Okemo has that feeling for me. Once checked in and settled, I always make my way to the lounge area of Jackson Gore and immediately get an overwhelming feeling of peace. With the addition of a toddler to my family, I was about to put this feeling to the test when we visited as a family in December.
Please note, this post–among many other posts by All Mountain Mamas–was created and shared before the COVID-19 pandemic and some content may no longer apply. Please always stay updated on Vermont's travel and gathering guidelines before planning a trip during the 2020-21 season. 
Family Friendly Jackson Gore 
My husband and I with our 23-month-old son, Oliver, in tow checked into Jackson Gore at Okemo on December 8, 2018. It had been an exceptional early season with record snow in November. We knew the early natural snow combined with Okemo's snowmaking power meant above-average conditions and trail options for early December. My husband and I were itching to get out on the mountain to make a few runs together, something we hadn't gotten to yet this season.
Enter Penguin Playground.
Penguin Playground Day Care
We arrived at Okemo on a Saturday morning and Ollie was enrolled in daycare for a half day, so we could go out and take a few runs. Just a few steps away from the Jackson Gore lobby area, the Penguin Playground Day Care facility is conveniently located for anyone staying at Jackson Gore or skiing from that base. We headed to the facility after grabbing lunch and got the gist of operations. Like any good, state-licensed childcare operation, Penguin Playground requires some paperwork, so be sure to give yourself a few minutes to fill that out before heading to the lifts.
My husband filled out the paperwork while I darted back to the room to get an extra outfit for Oliver. When I returned, we both chatted with the daycare manager and then were issued a security tag. If you're ever worried about security at a new daycare, you need not be at Okemo. We had to present this tag and be on the registration and information forms when picking up Oliver. Once we had the safety steps in place, we received a tour of the facility and met his care provider.
Oliver was still under 2, so he was in the 6 months – 23 months room where they had a 1:4 adult to child ratio. Other kids were napping when we arrived, so Oliver was the only kid in this room. A 1:1 ratio meant he had the providers all to himself. He settled right in next to her and started playing. What kid isn't happy with a whole room of toys to themselves plus a new playmate? The only downside? There was another child just a month or 2 older than him in another room, and we'd find out later that they'd become fast friends.
Pro Tips:
Reservations are required and fill up faster during weekends and holiday periods. Call 802-228-1600 at least 7 days prior to you visit to secure a spot and receive a 10% discount!
Be prepared: Review the Helpful Hints and Reminders before dropping the kids off at day care and avoid having to run back to your room for missing items.
Know the cancellation policy: Reservations are charged at booking and non-refundable. No refunds on same day cancellations and cancellation within 2 days prior see a 20% charge. Credits on cancellations must be used within 1 calendar you and can be used around the resort on anything except food and lodging.
Kids Night Out  
The Penguin Playground Day Care closes promptly at 4:30, so after a half dozen runs on the mountain, we swung by around 4:00 to pick up Oliver and get the report on his afternoon. He had an afternoon snack provided by the facility and had a lovely time playing with his provider.
At pickup we also learned about Kids' Night Out at Okemo. Every Saturday, kids 6 months to 12 years old are invited (at a $58 charge) to spend the evening with child care providers playing games, eating pizza, watching movies or participating in a slew of other activities. It was Saturday, we had fancy dinner plans, and one of the provider's sons was Oliver's age and was in search of a playmate. Since Oliver enjoyed the few hours he'd been there earlier so much, we decided he could return for a fun-filled evening with a friend and we could have a few more hours of adult time than we expected.
It's worth noting we ventured outside our normal schedule that evening. Assuming Oliver would be sleepy around his normal bedtime of 7:30, we expected to find him sleeping in one of the nap rooms at pick up. The day care providers said they'd put him down if he showed any sleepy signs. However, it seems the excitement of a new friend won him over and he was wide awake and still playing when we picked him up at 9:30. He wouldn't come down from his excitement for another half hour when we were all tucked in bed together.
Worth it? We all woke up well rested and cheery the next morning ready to start the day, so it worked out well…this time. Perhaps it even aided his two-and-a-half hour nap on the way home that day? Who knows. It's certainly always a little bit of a gamble.
Pro Tip: Let the kids play! If you're at Okemo on a Saturday evening, go treat yourself to a nice dinner and let the kids play with their peers and maybe even stay up a little later than usual. A vacation should be fun for everyone, right?
Skiing Toddler 
We decided that Sunday morning we'd try to get Oliver out on the slopes, or at least the snowy ground of the Jackson Gore courtyard. We were pretty excited to reintroduce him to the sport again, as we strapped skis on him the season prior during a visit to Jay Peak. We even dreamed of bringing him up the magic carpet for a run or two between our legs.
A friend gave us a pair of plastic skis for kids under 4 and we figured we'd try them out. The upside of the little plastic skis for toddlers is that they can wear their comfortable shoes in them. All we needed was to rent a helmet for him from rentals. We geared up, got outside and strapped Oliver into the skis on flat terrain. He sat down. We picked him up. We scooted him around.  We let go. He sat down. Perhaps he was too comfortable? The stiff rental boots he tried before seemed to force him to stand? Or perhaps he just wasn't feeling it that day. Who knows. We did this dance for about 15 minutes before taking them off and simply playing in the snow. Oliver watched other skiers and snowboarders, explored the base area, and said hello to the Okemo mascot.
Despite his lackluster response to being on skis, we all had a great time just being together outside in the snow. Also, even despite the short period Oliver was on skis he talks about "skiing at Okemo" all the time and gets excited when we bring our gear out. Simply exposing him to the culture and the outdoors in the winter seems to be giving him the ski buzz.
Pro Tip: Wants to get your kid out on skis as early as possible? Be flexible and keep expectations low, so there isn't a lot of pressure (on anyone!) and you don't feel like a failure if they don't take to it the first day. Remember it's a process. Be patient and enjoy the family time you're getting together.
The In-Between Moments
My husband and I had an amazing time getting runs together while Oliver was in daycare and enjoyed a wonderful meal at Coleman Brook Tavern with other adults while he was at Kids' Night Out. We rarely get to spend time just the two of us outside of cleaning the house and doing dishes, so those moment were much appreciated. However, the moments in between skiing, eating, and playing outside played as big of a role on our trip.
Remember that feeling I talked about at the beginning of this post? I found it once again in the Jackson Gore lounge, but times three this time, as I shared it with my husband and son. Jackson Gore is upscale but 100% without snobbery. You'll see a middle-aged man snoozing in one corner, parents with a newborn by the fire (both in ski boots ready to swap out care so the other can get some runs), folks from the bar cozy on the couch with their drinks, and teens playing video games while lounging on the floor.
Instead of a grandiose lobby with high ceilings and Instagram-bound sculptures and artwork, Okemo simply built a huge cozy living room for its guests to relax in between their comings and goings. And relax we did. Oliver played with his toys and hammed it up to other visitors while I read a book. My husband and I shared a beer in front of the fire before dinner on Saturday night.
We spent countless minutes just exhaling in this space between going from here to there. I can't put my finger on exactly what makes it so appealing. Perhaps is the friendly attitudes of staffers, or the open layout and comfy couches. Whatever it is, it's truly a special space, one of the most family-friendly spots in Vermont, and a place we can't wait to return to year after year.
Plan Your Stay
Book a Stay at Okemo's Jackson Gore: https://www.okemo.com/lodging/jackson-gore-village/
Coleman's Brook Tavern: https://www.okemo.com/dining/coleman-brook-tavern/
Penguin Playground Day Care: https://www.okemo.com/mountain-info/ski-ride-school/day-care/
Kids Night Out: https://www.okemo.com/activities/kids-night-out/
And if you've got older kids, check out Mama Mara's post The perfect family ski vacation at Okemo Mountain Resort.
Subscribe to our mailing list to enter to win an 2-night ski & stay at Okemo! Drawing January 28, 2019.
[vc_mailchimp_form style="05″ messages_position="br" messages_successfully="Thank you, your sign-up request was successful! Please check your email inbox to confirm." messages_successfully_skip="Thank you, your sign-up request was successful!" messages_already="Given email address is already subscribed, thank you!" messages_missing_email="Please fill in your email." messages_invalid_email="Please provide a valid email address." messages_missing="Please fill in the required fields." messages_error="Oops. Something went wrong. Please try again later." skip_confirm="true" api_key="97287eb5aea5fa9db3bb5f9414accfc3-us1,565445ec23″]
[vc_mailchimp_name type="fname" place_holder="First name" initial_value="First name" label="First Name"]
[vc_mailchimp_email place_holder="name@website.com" initial_value="name@website.com" label="Email Address"]
[/vc_mailchimp_form]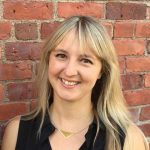 Sarah Wojcik is the founder of All Mountains Mamas. Becoming a mother in 2017, she grasped the opportunity to share her passion of skiing and snowboarding with families across North America. Formerly the Director or Marketing and Communications for Ski Vermont, she writes with great knowledge of the ski industry in Vermont and beyond, and from the point of view of a mother working to get back out on the slopes with a pre-schooler and baby in tow. She currently works for Ski Area Management magazine as an Associate Editor and wearer of many hats.