When I was in my twenties, early thirties, I barely went into the base lodge. I'd boot up at my car and swing into a mid-station lodge for a quick drink of water and a bite if needed, and sometimes swing by the bar at the end of the day to share a brew with friends. As you, dear reader, already know though, a lot changes with kids in tow.
When I had my first son in 2017 the base lodge became core to my on-mountain experience. When he was a baby, we'd set up shop for the day in the lodge and my husband and I would swap out for runs.  Sometimes we would run into friends who would watch him for a bit while we snuck a run in together. My son would get a bottle while I sipped on my Sip of Sunshine. It was pretty wonderful to share that base lodge community with him.
Then 2020 came along. I had planned to take the family for some spring skiing after I had my second babe in March, but alas that was not to be. As we approached the 2020-21 season though, I became nervous that we wouldn't get out at all.  How do you bring a baby with you to the mountain without all day access to a lodge? How do you get a three-nearly-four-year-old to spend a whole day at the mountain without having a warm place to snack, color, and use the bathroom a million times? Would I ever ski again?!
Granted, these are pretty privileged problems to have during a pandemic, but to be fair, talking about skiing is my job and I already missed a season being pregnant. I was genuinely worried I'd miss another. But then I remembered humans are awesome. We're a resilient and creative species. Resorts and customers alike laid plans to make this season work.
Two strong messages came from resorts before opening:
We are going to get creative and do everything we can to get you enjoying the slopes safely. (Read more about cool ways resorts are keeping you warm here.)
We're expecting you to do the same. Please use your car as a base lodge.
And so began the parking lot base lodge planning…
Got a Van?
Vans are so in vogue right now. Luckily, I went full middle-aged parent and scored one right before the pandemic just so I could stop banging my head on the doorway of my Mazda when buckling up the kids. Turns out it's also a convenient chariot of fun and warmth.
I decided we needed to step it up and figure out how to manage our kids without a base lodge, and the van would have to do. Our first day out was December 23rd at Smugglers' Notch. I imagined I'd set up this super Pinterest worthy car-as-a-base-lodge shot to share on All Mountain Mamas, but alas, it was a little messier.
My car as a base lodge game is hardly gorgeous, but it worked.  With relatively mild weather in the early season, we've been able to boot up as a family in the back of the van and hang out in it when my kid needed a rest or snack. It also became a makeshift baby changing station and bar, sometimes both at once, during a few occasions. While we hardly had fancy trimmings, we had everything we needed and made it work, even with a baby in tow.
If we had older kids and more time, we'd probably be able to upgrade like some of the folks who reached out to us on our social channels with photos. From camper vans to RVs to pick-up truck setups, people are doing fun and creative things this season. The lesson? Don't let a little cold scare you. Balance the weather and your resources, and your family, too, can get out there and get after it.
Car Base Lodge Must-Haves
Blankets and/or towels – to protect you from the salt covered bumper when booting up. Also serves well for providing the kids a clean space to chill and snack.
Seating – lawn chairs, camp chairs, a blow-up couch. You get the idea.
Cooler – load it up with treats for kids and adults both
Hand warmers – great for speedy warm-ups in the car and stashing in mittens for the slopes.
Bonus Ideas
Pop up table – If you really want to get comfy, or layout the F&B options, bring a table for prep and consumption.
Grill or compatible stove – Who says you can't power up the George Forman and gets some dogs going?
Pop up tents – we've seen everything from tarps to ice fishing shacks in the parking lot so far. Get after it!
Kiddo to-go potty – Because nature peeing isn't always kosher in the muddy parking lot.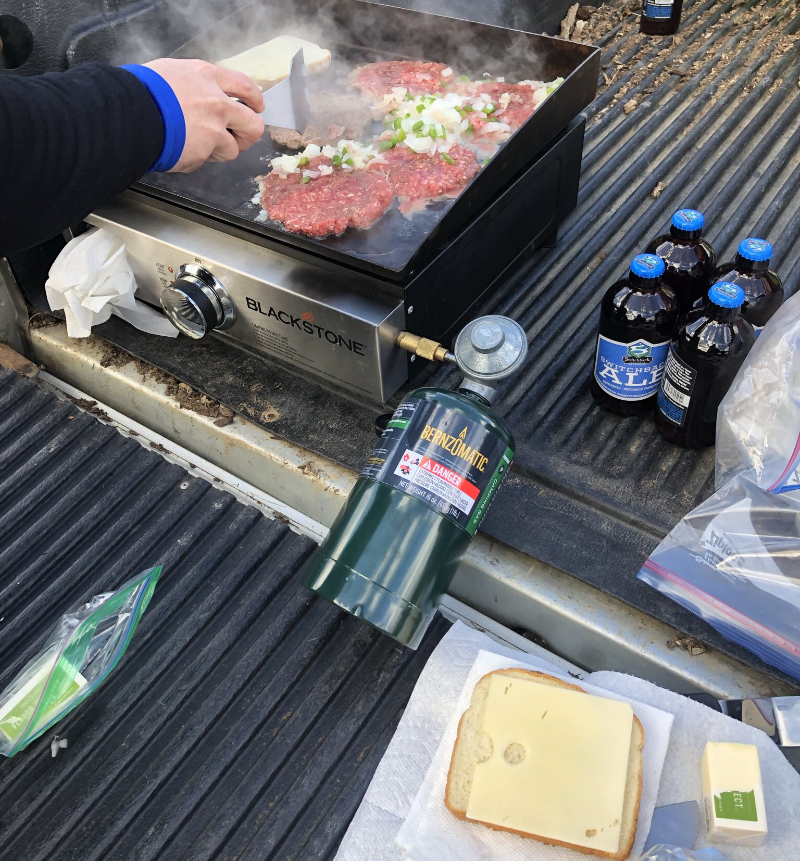 For more tips and tricks to making it work this season, head to our 2021 season guide, and we'll see you on the slopes, wearing masks and smiles.
How are you using your car as your base lodge this season? Share your tips in the comments below and enter to win this great addition to your parking lot base lodge – A Rossignol boot bag with a folding bench, plus a Rossignol boot changing mat! We'll draw a random winner on Thursday, February 11 at noon.
Our opening image is courtesy of SAM Magazine and North Pole Designs.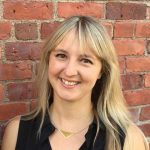 Sarah Wojcik is the founder of All Mountains Mamas. Becoming a mother in 2017, she grasped the opportunity to share her passion of skiing and snowboarding with families across North America. Formerly the Director or Marketing and Communications for Ski Vermont, she writes with great knowledge of the ski industry in Vermont and beyond, and from the point of view of a mother working to get back out on the slopes with a pre-schooler and baby in tow. She currently works for Ski Area Management magazine as an Associate Editor and wearer of many hats.